Grupo DISCO was founded in 1989/1991 when Accesorios Frigoríficos, S.A. (Afrisa) created various companies with the purpose of creating an Iberian distributor of technical products for use in the industrial refrigeration and air conditioning industry.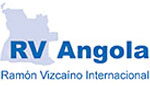 Ramón Vizcaíno Angola is a company founded according to Angolan Law which belongs to the Spanish Corporate Group "Grupo Palm", a leader in the refrigeration market in Spain and Portugal, which bought it from Ramón Vizcaíno Refrigeración SA during its bankruptcy proceedings in the summer of 2012.

Palm was founded in 1988 as a share holding company. In 1997, it acquired most of the shares of various companies in the industrial refrigeration, commercial refrigeration and air conditioning industry, with which it created Grupo Palm, with the basic objective of aggressively expanding its business by creating and boosting the auxiliary companies that comprise the group.